Dino Senses VR brings the Cretaceous period to life through unique virtual reality.
By placing their head into a realistically designed dinosaur head, visitors are able to experience the world from a dinosaur's point of view. As they navigate through a realistic 3D environment by moving their head left or right, the VR journey immerses visitors in a prehistoric adventure.
Challenged to stick with their herd to find food and water, they must avoid being caught by the ferocious Tyrannosaurus Rex.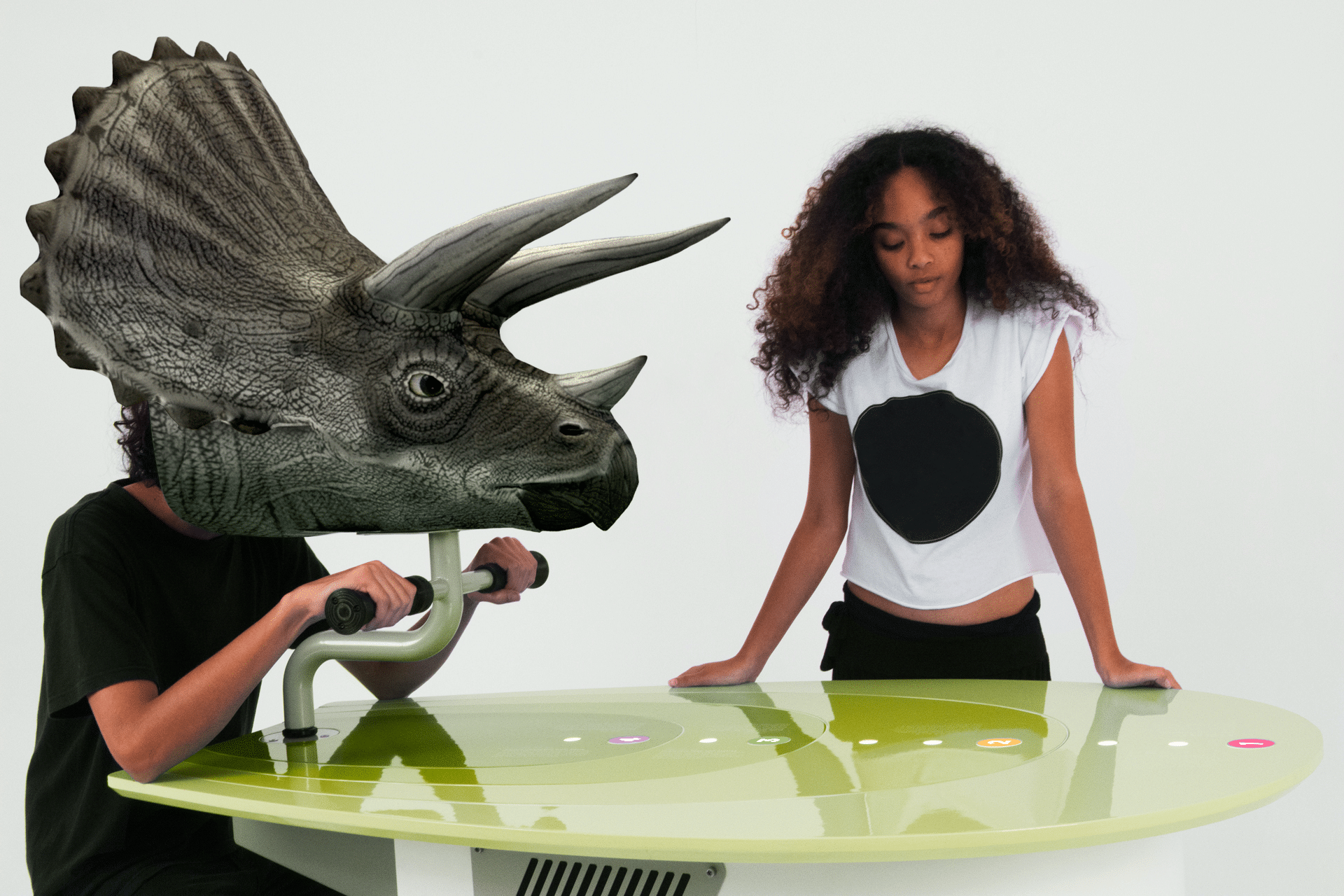 Throughout the adventure, visitors will receive audiovisual feedback teaching them about important aspects of the Cretaceous period and the animals that inhabited it. The table top of the exhibit will also display a timeline that lights up as visitors move through the realistically rendered prehistoric landscape and allows for a social exhibit enjoyed by multiple visitors at once.
The interactive exhibit:
• Is designed for a multi-user educational experience
• Presents take-home messages in multiple languages
• Ships with a UPS and control monitor
• Is designed for high-traffic public spaces
The Dino Explorer Virtual Reality Exhibit is a free-standing and self-contained unit consisting of a swivel-mounted stylised prop head (which holds the VR head-mounted display unit and other sensory technology) connected to a durable cabinet (housing all technical components) with an interactive graphic table-top. Designed for high-traffic museum and exhibition environments, the Dino Explorer Exhibit is built for durability and is both child and wheelchair friendly.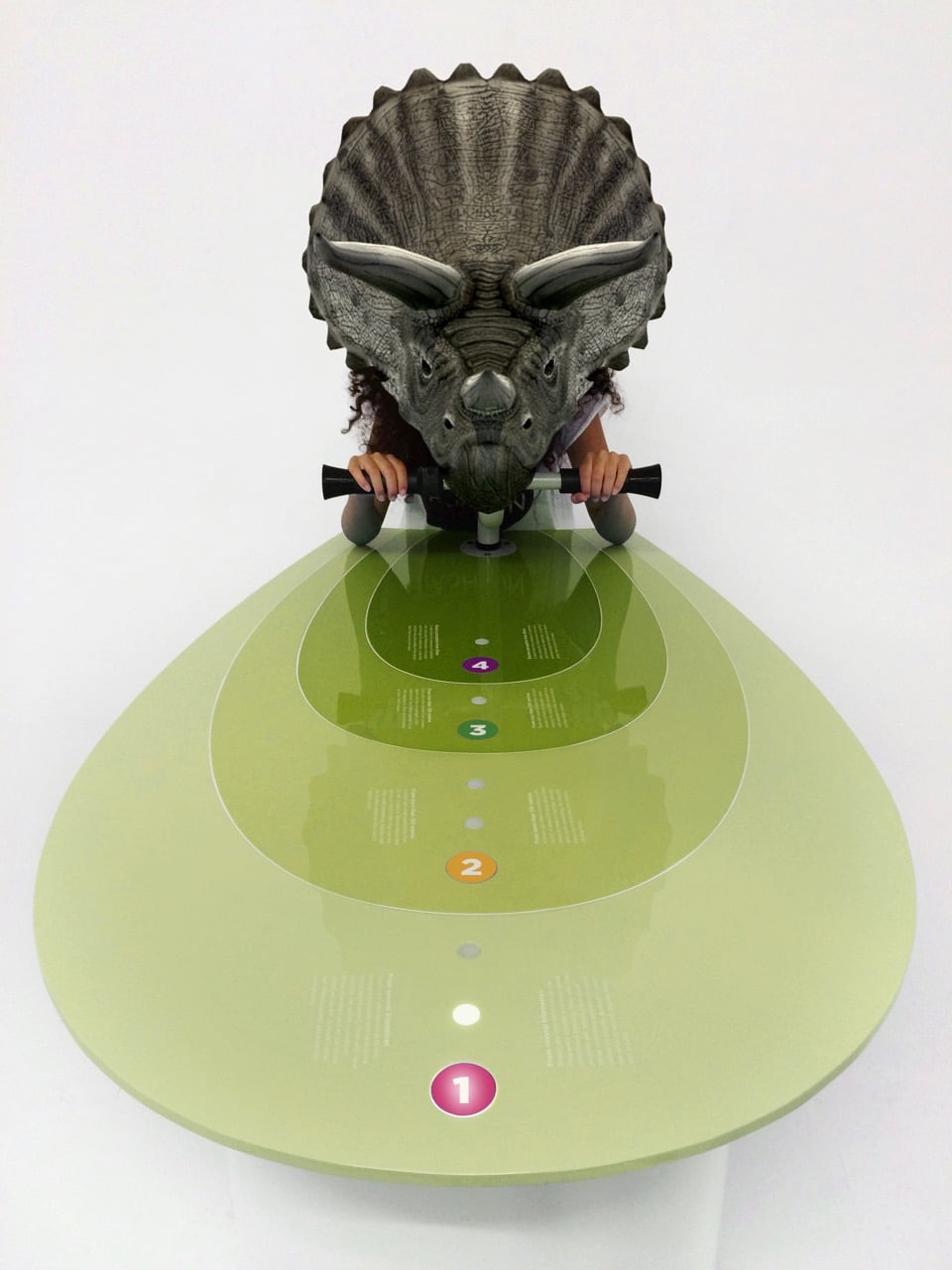 The experience, and the exhibit, can be customised to suit the learning outcomes of your museum, zoo or science centre. This includes customisation on the level of languages for voice-over and text to complete customisation of the experience to be a virtual experience of something other than a prehistoric adventure.
HEAD DESIGN
Our product design specialists can custom build a head to house the virtual reality goggles that match both the design of your centre as well as the virtual reality experience created for the exhibit.
VIRTUAL REALITY EXPERIENCE
Our specialist team of experience designers can work together with you to create a custom 3D virtual reality environment that meets the needs and learning outcomes required for your museum, aquarium, zoo or visitor centre.
TABLE-TOP GRAPHIC DESIGN
The interactive features as well as the graphic design of the table top can be custom designed by our exhibit design specialists to match your centre as well as the virtual reality experience.
LANGUAGE
The language in which the content is presented, in both voice-over and text, can be customised to your needs. More than one language can be used in a single exhibit allowing users to choose for themselves.