Biodiversity Game
Attract and engage visitors with a Biodiversity Game.
The Biodiversity Game is an interactive environment with tabs that each represent and trigger different choices that humans have which all have an impact, positive, or negative, on the environment.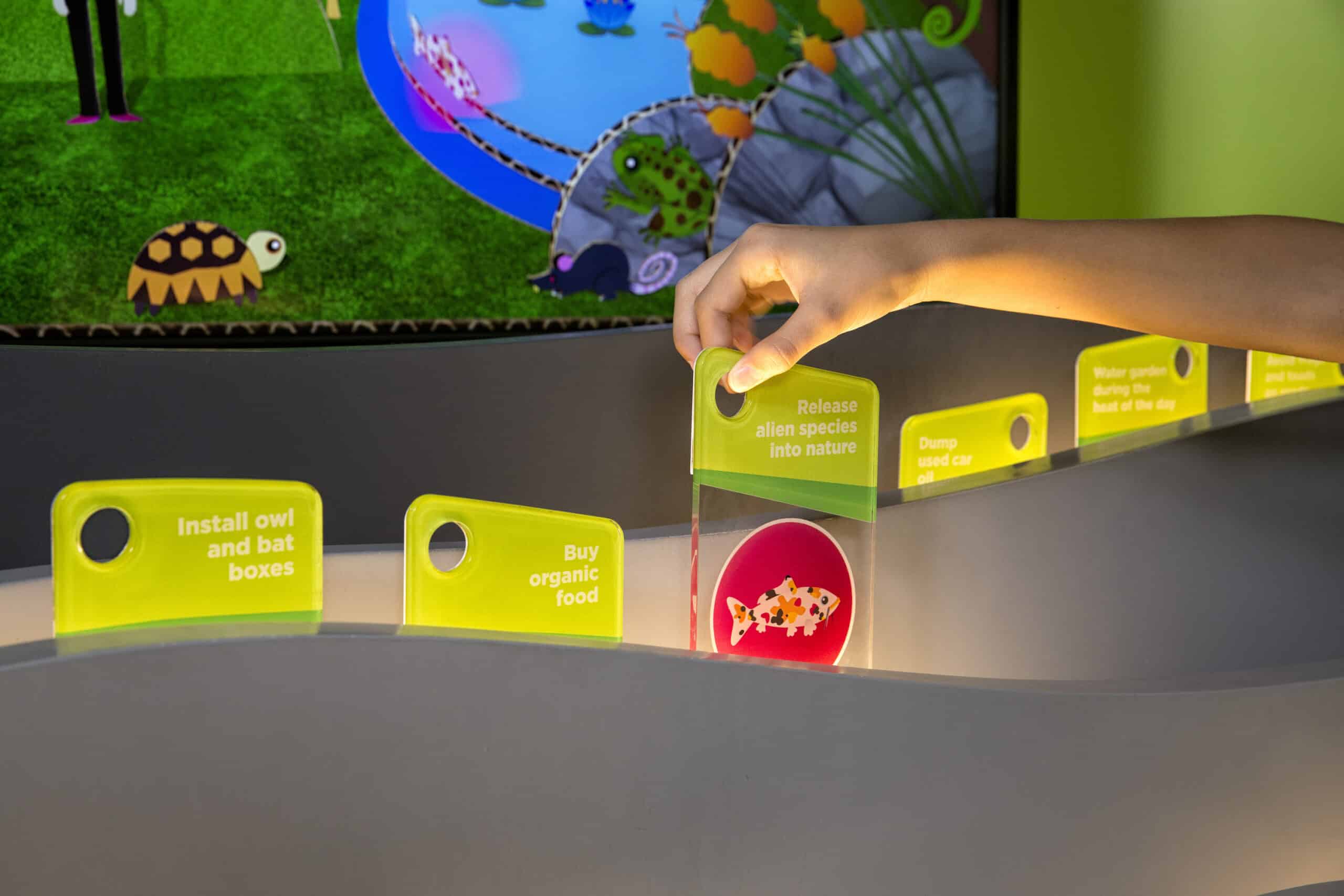 With the Biodiversity game, visitors make choices and pull up tabs to affect a digital ecosystem thus showing them how their actions (such as illegal dumping or planting indigenous species) have positive and negative impacts on the environment. Choices immediately affect animations shown on the screen, providing feedback on the health status of the environment and how the specific action the player chose affects the environment.
The exhibit allows for the simultaneous engagement of multiple players or teams, each controlling different tabs or choices.
The interactive exhibit:
• Is designed for a multi-user, educational experience
• Provides information on different environmental issues and implications of human interference
• Includes information on biodiversity, water, air, plant life, human carbon footprint, waste and more.
• Presents challenges to the visitor around challenging yet vital changes they can make to improve their impact on their environment
• Asks the visitor to compare their own choices to the choices in the game
• Is designed for durability in high-volume exhibition environments