INNOVATION  EDUCATION  READY-TO-GO EXHIBIT
River of Grass
immersive environment
Patricia and Philip Frost Museum of Science
An interactive wall and floor projection installation using physical props and motion tracking systems for a virtual reality learning experience. 
The River of Grass immersive play environment was commissioned by the Frost Museum of Science in Miami, Florida, along with two Shark Sense 4D virtual reality exhibits and the Immersive Gulf Stream Experience. The highly immersive experience teaches children about the Everglades' unique ecosystem.
The interactive River of Grass exhibit is a large room stuffed from floor to ceiling with technology to give young children and their parents the experience of a fully animated interactive day in the Everglades.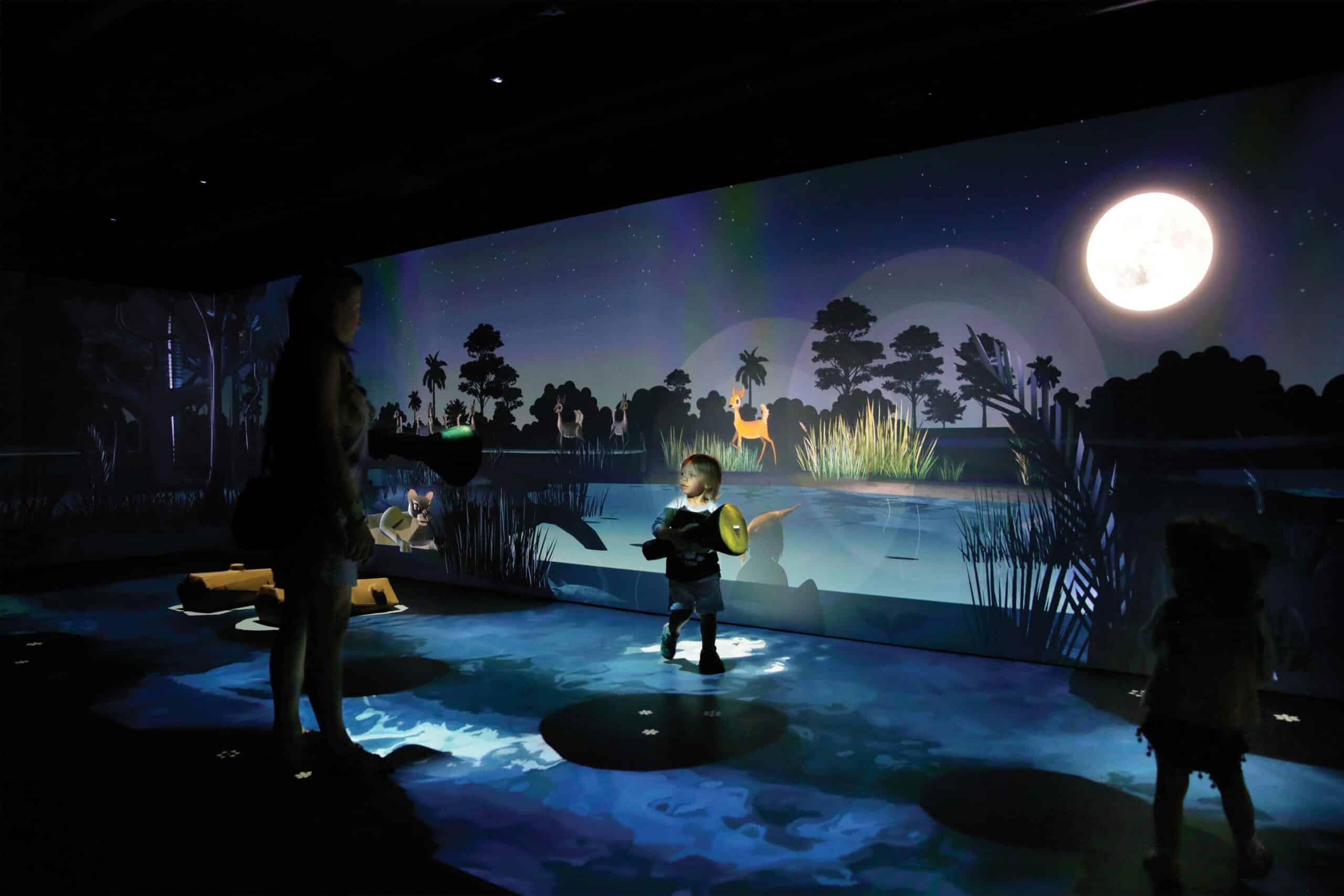 Targeted at preschool kids, the interactive wall and floor projection system provides a host of playful interactions within the virtual environment to stimulate understanding of Florida's precious wetland ecosystem. Using 16 projectors and 7 networked motion detectors to control procedural animations in the custom C++ 3D application, we believe we pushed the boundaries of interactive virtual reality for museums.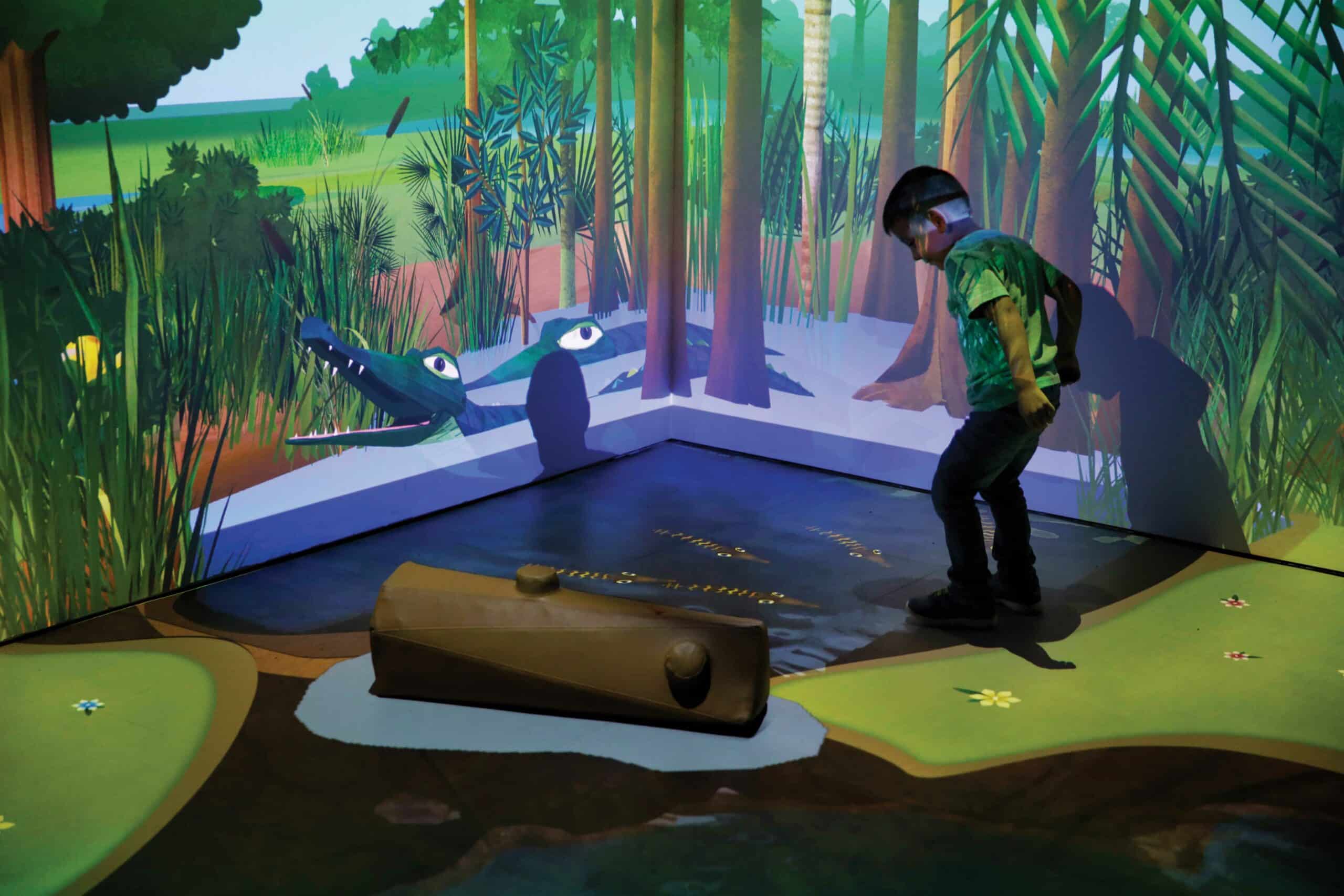 While exploring the space, young visitors experience the differing lighting conditions as time progresses from dawn to dusk and through the night, meeting the active animals during these periods.Each animal has its own distinct personality and interactions, reacting to the movement and behaviour of the children.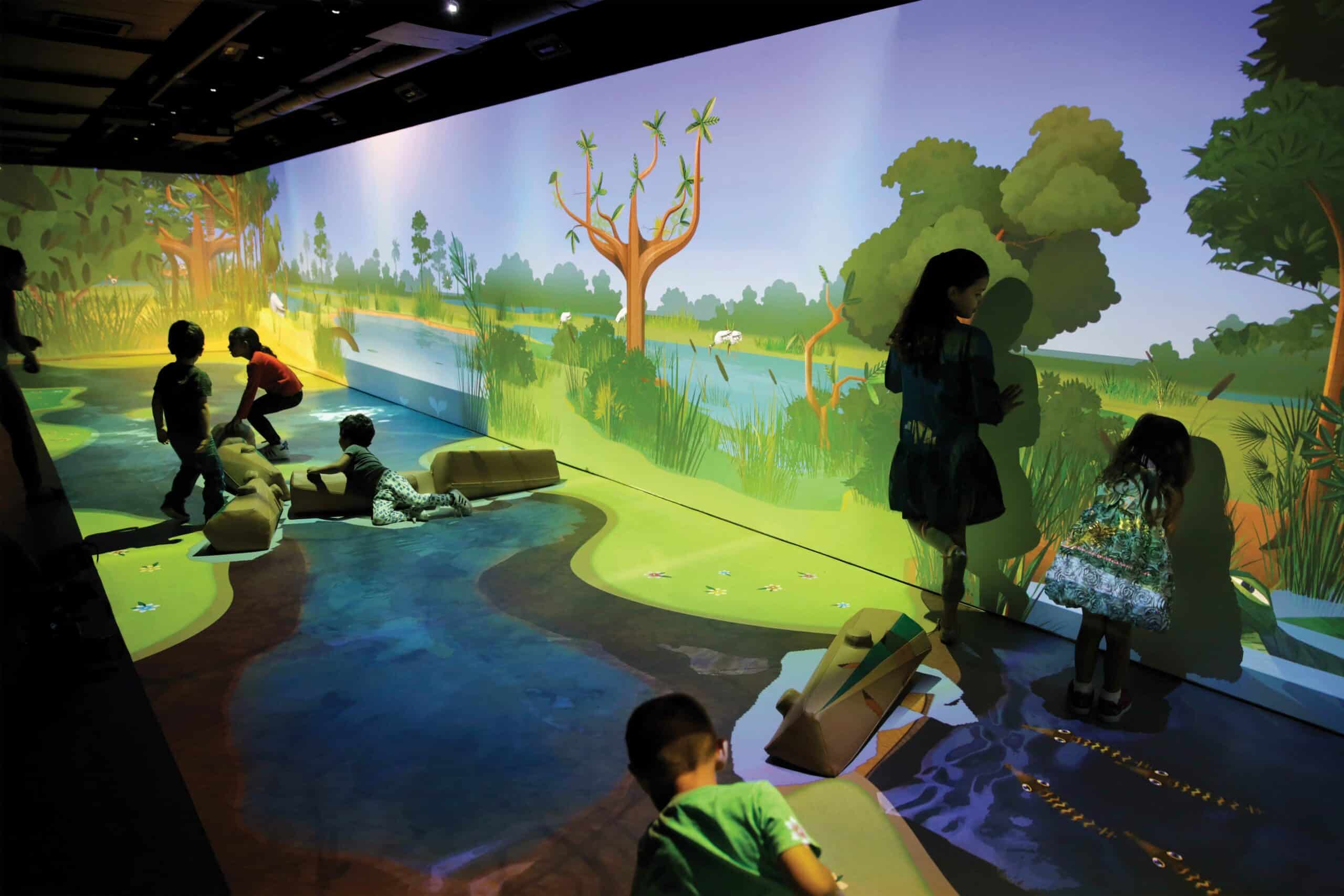 Children and their parents can also affect the water flowing through the tunnel by using the log props provided to dam up the river beneath their feet. These actions visibly affect the plants and animals down river and teaches young visitors about water dynamics in the Everglades. Children also get the opportunity to learn about weather dynamics and witness the pertinent changes that happen over the seasons as they progress through the exhibit.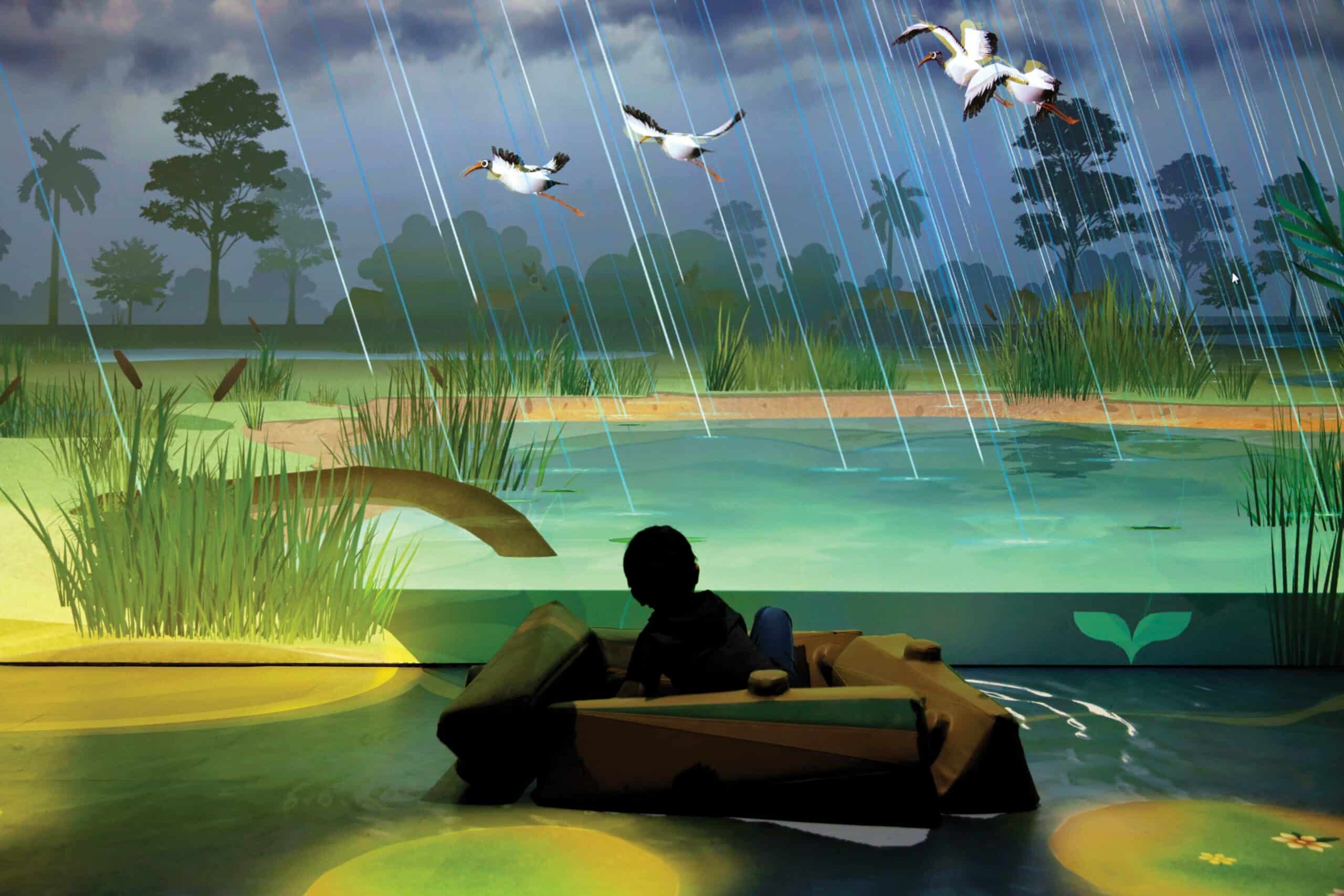 Finally, at the end of the virtual reality exhibit experience, the young visitors can make use of the torch props provided to light up the night-time view of the Everglades and spot animals they would not otherwise be able to see.