EDUCATION CULTURE AND HERITAGE
King Adbdullah University of Science & Technology (KAUST)
Using art, powerful text prompts, VR and AR, visitors are challenged to change their thinking, make art and immerse themselves in a new reality.
Can we use art and creativity to change our mindset? This central question formed the foundation of an immersive exhibit at KAUST's Winter Enrichment Program in Saudi Arabia.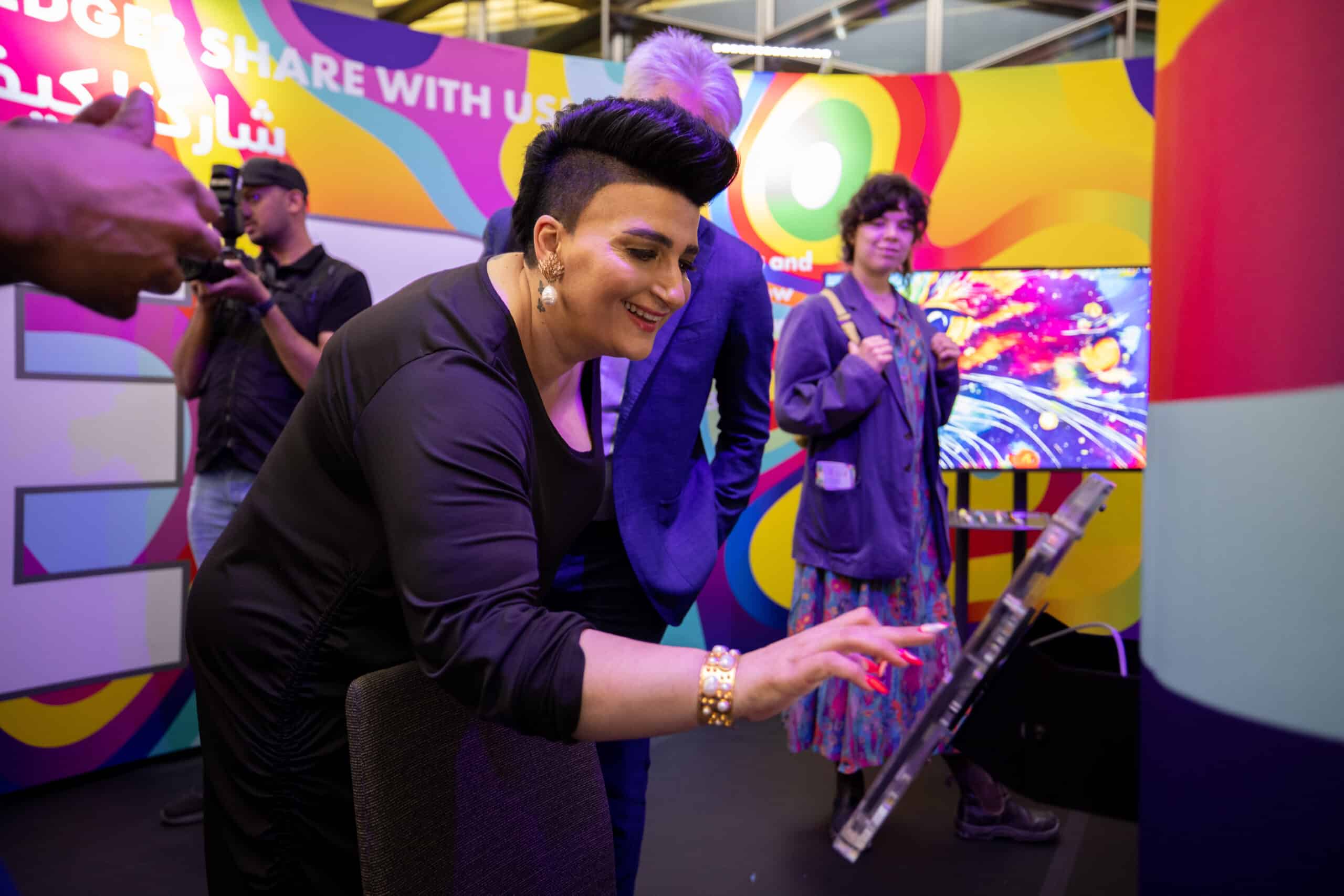 The Edge challenges participants to overcome limiting thinking and to redefine their life and work. This interactive journey takes participants through three steps: inspiration, self-reflection and creative expression, and sets them up for a new reality.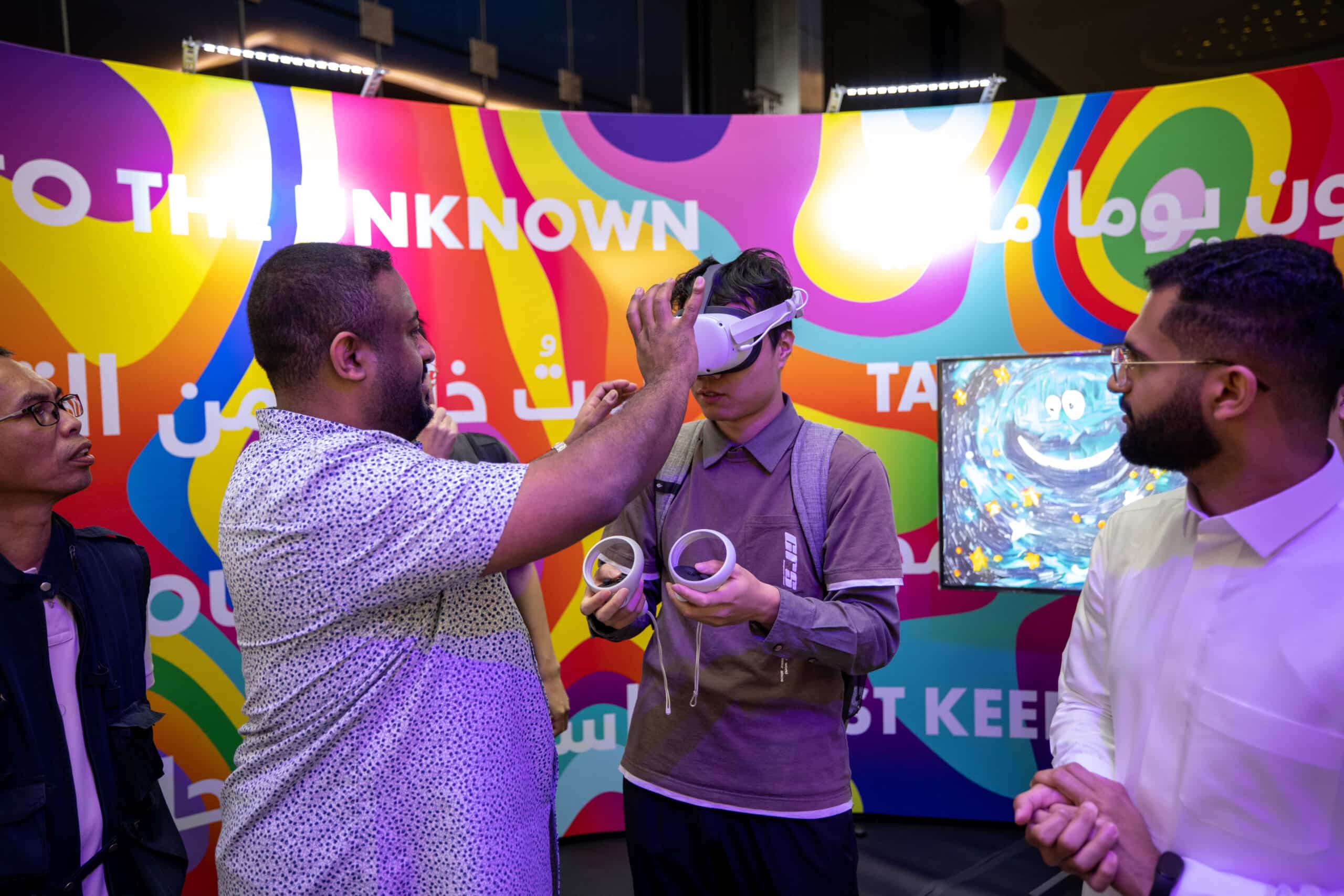 At the edge of the exhibit, visitors meet a group of creative pioneers who are exploring the edge of what's possible, and whose work celebrates creative process, reflecting on personal limitations and journeying past a fixed mindset.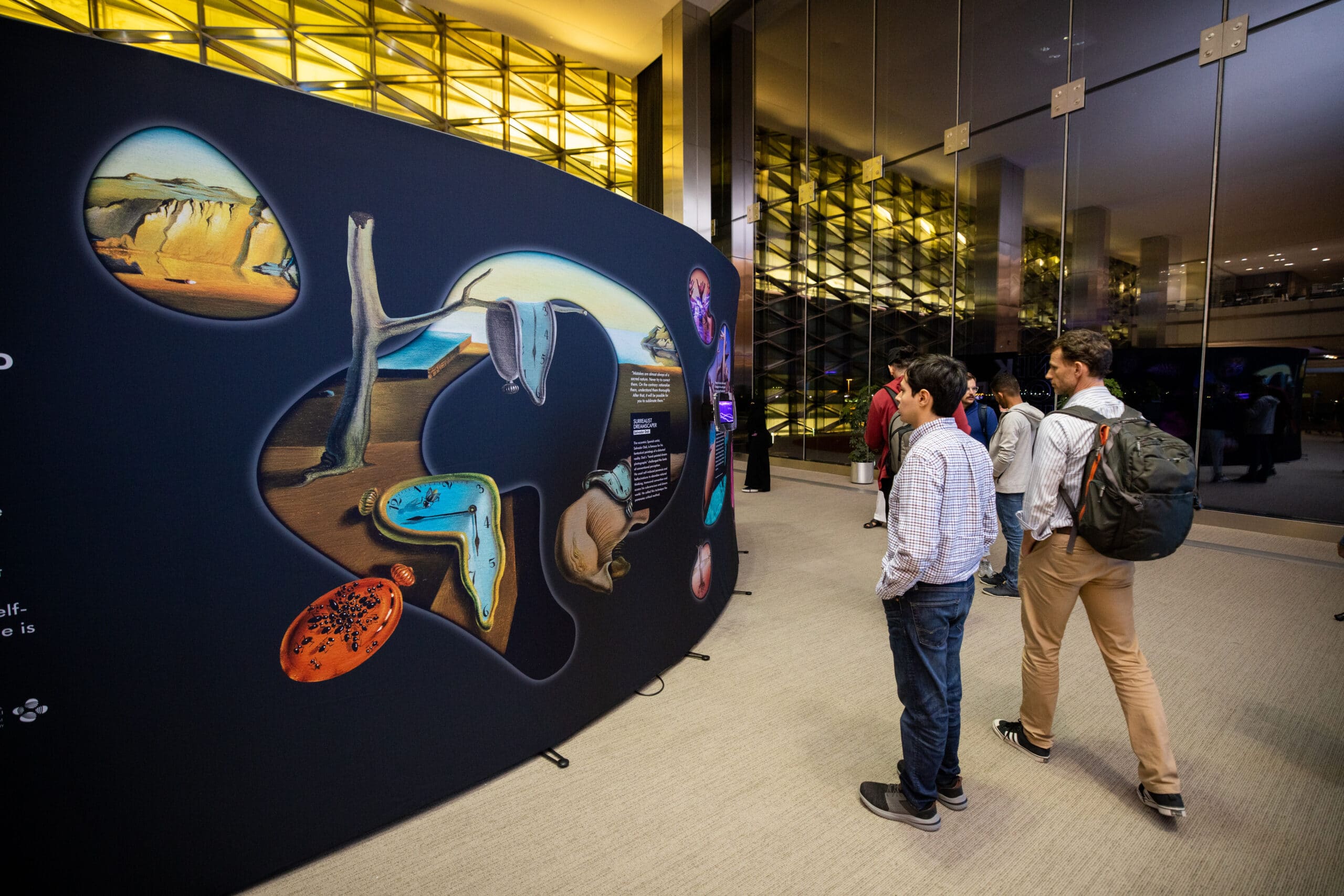 With that idea in mind, participants are challenged to "think beyond the edge" and enter into an immersive walkway that's dominated by large monochromatic phrases that demonstrate a fixed mindset.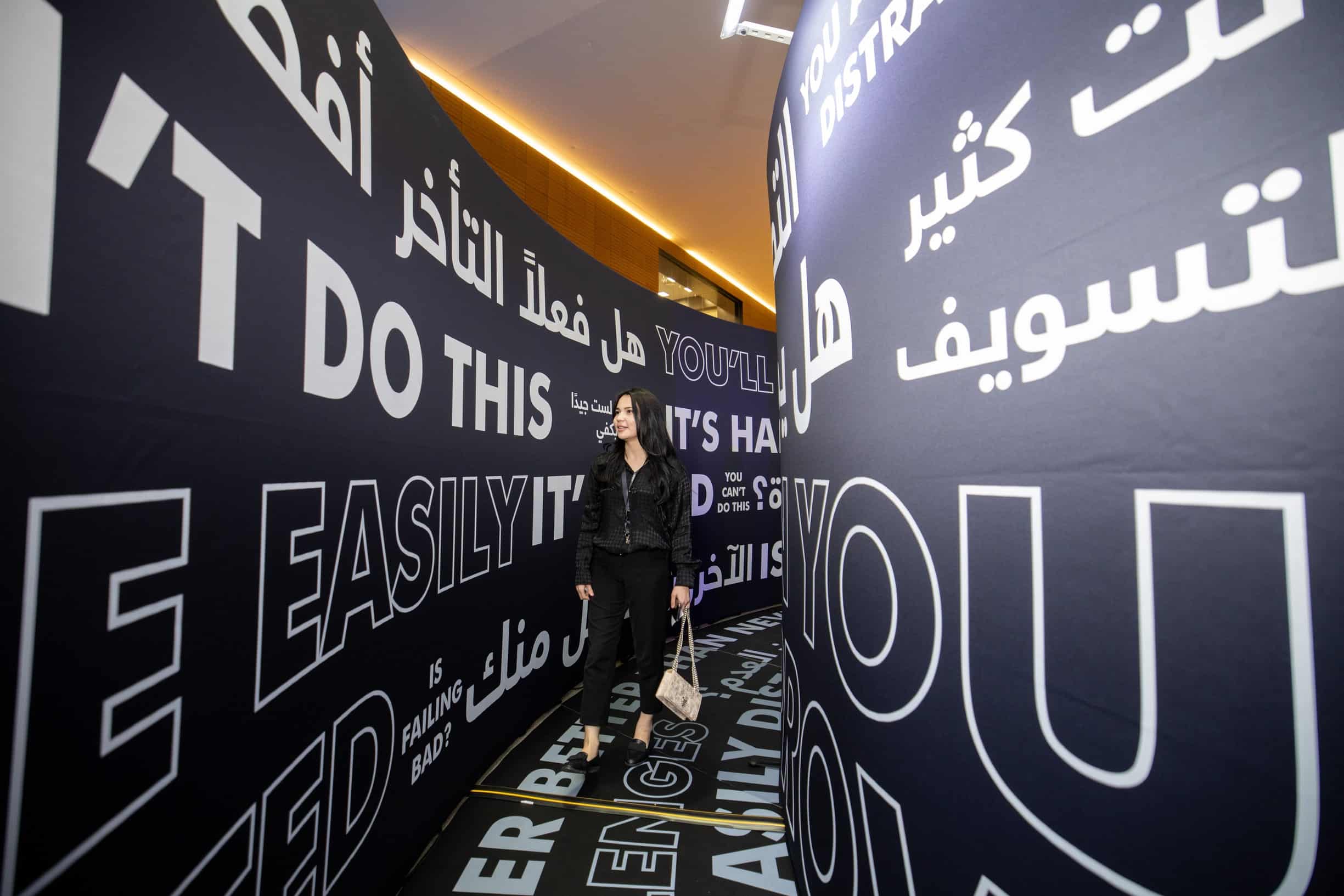 "Other people are better than you." "You can't do this." These phrases put forward a challenge of self reflection, and prepare audiences to step into the exhibits' abundant and creative heart. Here, with walls seeped in colour and examples of a growth mindset, they can engive in creativity, play and self-expression.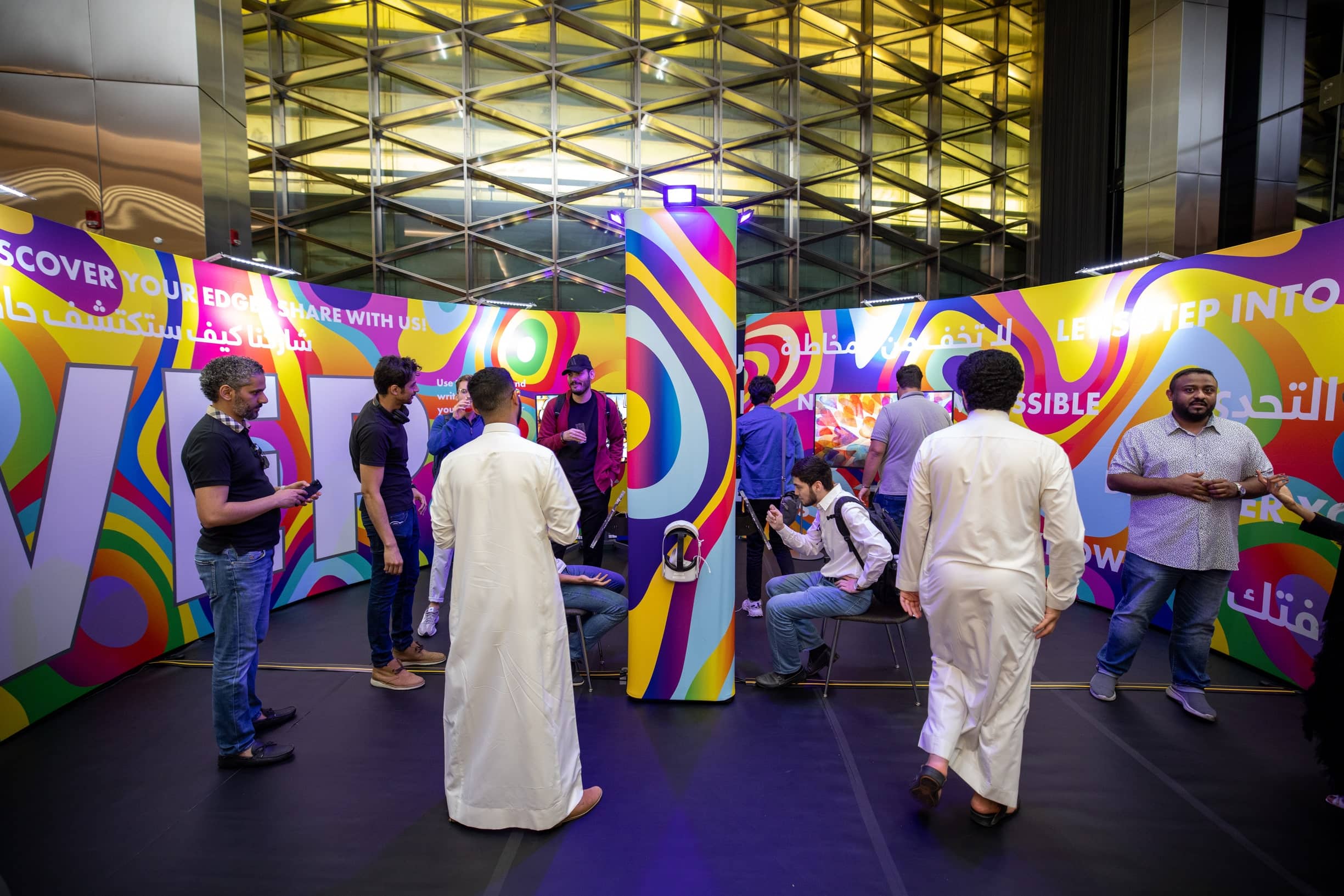 This message is anchored in interactive exhibits, including applications powered by AI art generators, VR scenarios that explore boundless possibilities, as well as physical backdrops where participants can contribute to communal art projects.